WHY ARCHITECTS IN LONDON ARE STRIVING FOR SAFER BUILDINGS
On the 2nd of November 2020, two houses in the heart of London collapsed during construction works, leaving everyone astonished.
About 40 people got evacuated, and, luckily, no one got injured due to the crumble of the two properties on Durham Place in Chelsea.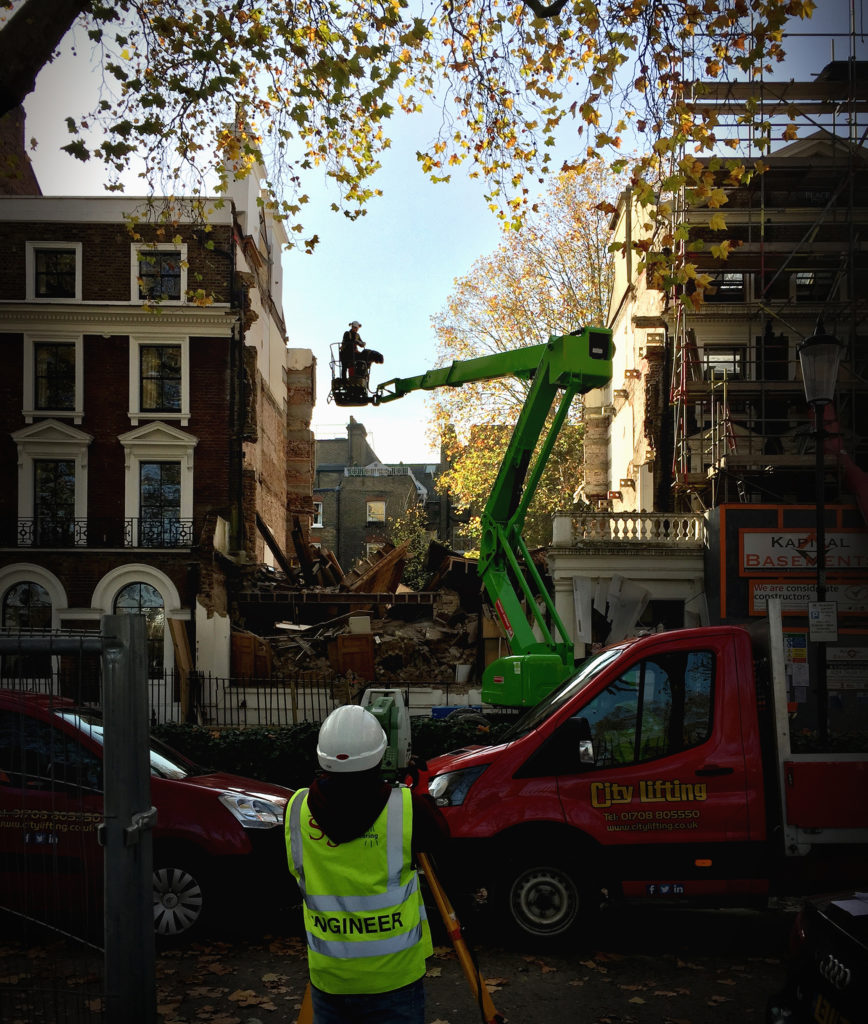 Durham Place is a set of terraced houses located within the Royal Hospital Conservation Area and was built in 1790 by Mr. Richardson, who worked as the steward to the Lord of the Manor.
According to the press, currently, the property is owned by Arthur Abeles, founder of the film distribution company United International Pictures.
At his home in Chelsea he hosted famous guests, like Sean Connery and Noël Coward and Ronald Reagan (*).
The collapse of the two houses, where such great people crossed each other's paths, makes us reflect on our role.
Indeed, the social responsibility of an architect in London lies in part in believing that architecture creates safer and better places.
It is key to develop a greater world to live in, not only for today but for the next generations.
Every time a property gets renovated, the project must comply with the most recent Building Regulations.
By doing so, appropriate standards of safety and technical performance are set.
For example, the installation of a new electrical system must be tested by a certified electrician who will declare that it is safe to use.
A building project involves a design team, which can include many participants, like architects, interior designers, structural engineers, contractors, and other specialists.
The success of the project to meet the safety requirements – before, during, and after the construction works – depends on the performance and cooperation of this team.
A leader of the group, such as a good architect, creates effective communication and directs all the team members to focus on delivering a great result.
A remarkable project can be achieved when a safety vision is commonly shared, and the design is supervised by a responsible architect.
Safety is a choice you make.
(*): Source: Daily Mail, 8 November 2020