FRAMELESS DOORS: 7 OF THE BEST FOR YOUR HOME
Are you looking for a modern door that can make a big impact? Often, we see traditional doors that do not match well with the contemporary look of the interiors of a flat or house.
Here is a round-up of our favorite door systems featuring invisible frames and available in hinged or pivoted.
Filo 5 Hinged Door by Linvisibile
The swing door uses an exclusive patented hinged system, which makes the door leaf perfectly flush with the wall. It is available in both pull-push opening models. This product was featured in T&V Architects' recently completed project in South Kensington, London.
Filo 5 Vertical Pivot Door by Linvisibile
This elegant product features a patented system of hidden pivot system and can revolve on itself up to 360 opening degrees. The door leaf comes in an incredible range of finishes, such as metal, wood veneer, lacquering, and leather. Lastly, it can be painted like a wall.
Secret by Barausse
The minimalist door features an innovative frame and a highly customizable leaf. This can come in a wide range of finishes and be fire-resistant and sound-insulating. The door can be up to 3-meter height. As an alternative to a lever handle you can install a push one, which will make the door completely flush.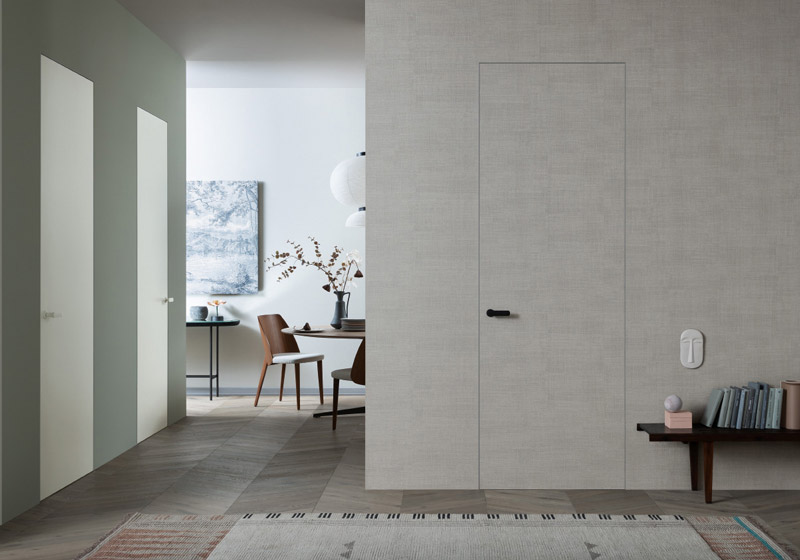 Rasomuro 55s by Lualdi
The door leaf made of wood or glass is attached to a strong aluminum frame. The system presents refined details, such as a magnetic lockset, invisible hinges and a sound-insulating gasket.
Filomuro by Garofoli
This solution creates a seamless continuity between the door and wall surface. The door comes in both push-pull versions. The door leaf can be painted like the wall or be finished in a great variety of colours, textures and materials.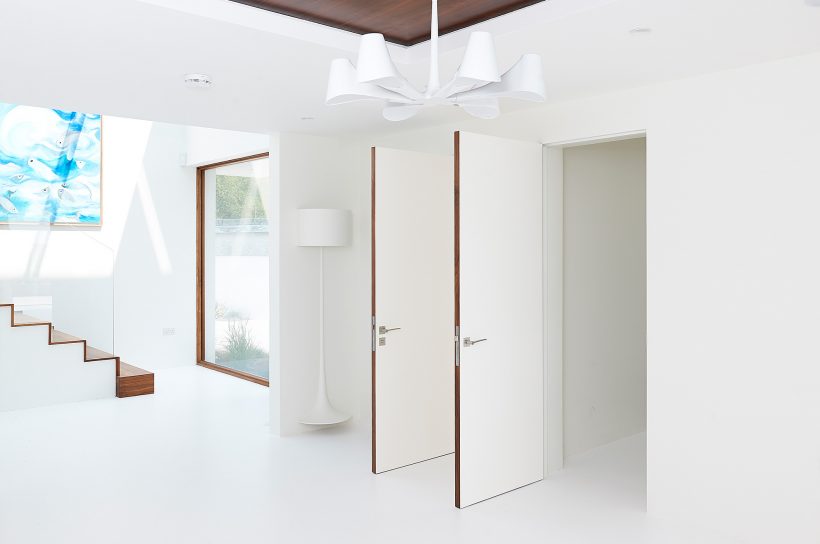 Arriva & Innova by Selo
The concealed frame is made of United States Steel features adjustable width to match the wall thickness. The Arriva model is an outward-opening doorset, while the Innova is an inward-opening one.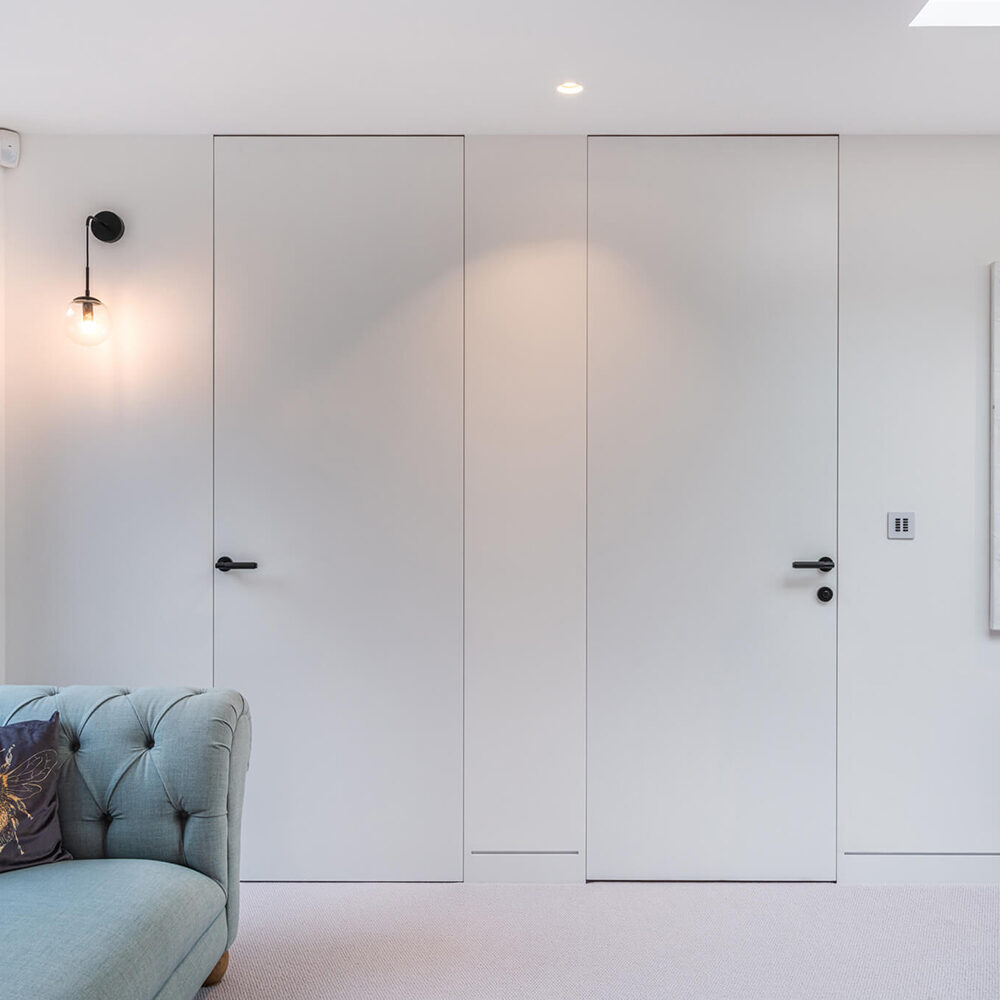 Invisidoor by ENVO
The very versatile products can be configured either as a single or double doorset, and can reach the height of 4 meters. The standard door leaf has a primer coating, which means that you can paint it as the wall. Alternatively, you can request the panel to be powder coated with any colour.
Finally, don't forget to complement your doors with designer handles, like those Italian-made by Olivari. The Lama model designed by Gio Ponti was featured in T&V Architects' refurbishment of Flat 1 in South Kensington.