LISATTI MASCHERONI PALACE, CHIOGGIA (VENICE)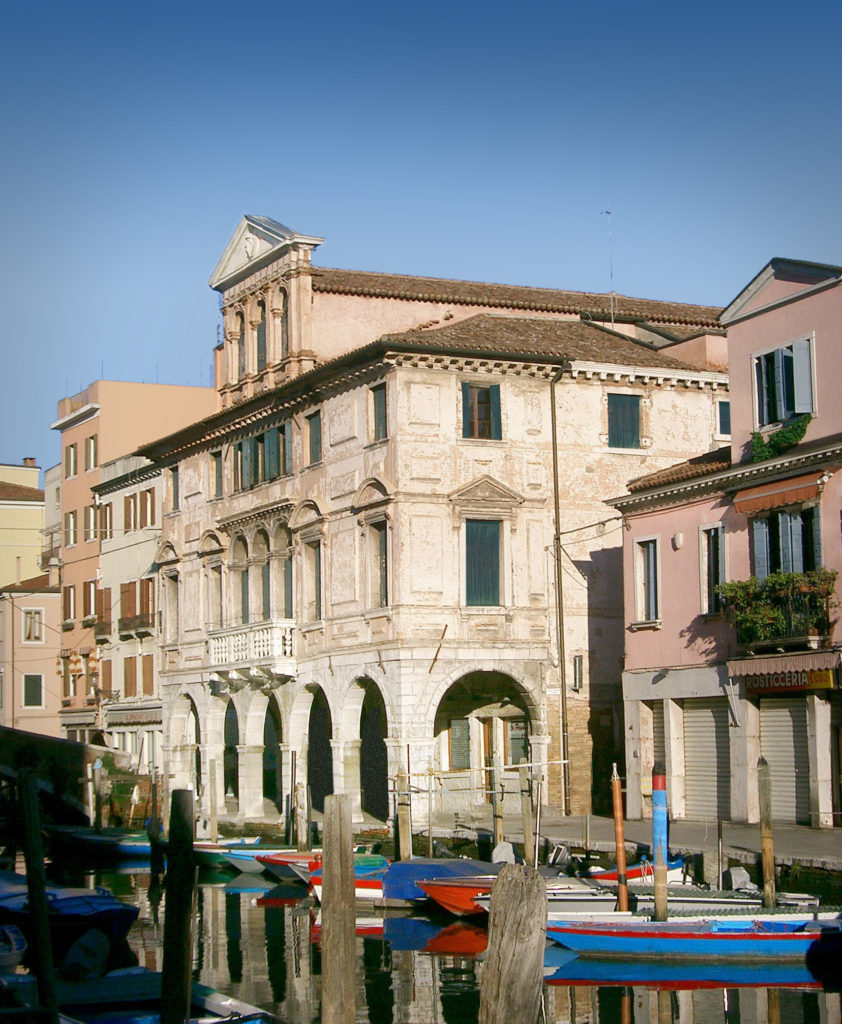 Lisatti-Mascheroni Palace is one of the most emblematic buildings in Chioggia (Venice) dating end of the 16th/ 17th century and therefore of high historic-artistic value.
It was built following the Venetian traditional layouts where the Palace is facing the canal with a scenographic façade and on the opposite side it has an internal courtyard with a garden.
The building is spread over 4 levels with a continuous porch at the ground level on arcades of white Istrian stone. The original materials and colours of the building are aligned with the Venetian architectural culture that makes unique all the cities of this stunning Italian region.
To enhance the great value of Lisatti-Mascheroni Palace is the possibility to moor your own boat at the private pier, which means alternative access to the land access.
Undeniable charm and pleasure of arrival from the waters of Canal Vena which is the true heart of the city. This canal is one of the most vibrant in Chioggia where the aperitif ritual is unmissable, and people spend some time enjoying the Dolce Vita.
Typical local shops, bars and restaurants for people that love fine Italian food and especially fresh daily fish coming from one of the most important Italian markets.
The property's Gross Internal Area is 1,660 sqm, while that of the private garden is 260 sqm.
Location
Chioggia (Venice), Italy
Design Team
Paola Tuosto, Lorenzo Vianello and Ada Musta