FLAT 1 SOUTH KENSINGTON SW7 LONDON
The residential property is in South Kensington and features a surface of 250 sqm/2,690 sqft.
T&V Architects designed the interior refurbishment from a contemporary perspective following the aspirations of the client.
He was passionate about paintings and sculptures of the second half of the twentieth century and we paid particular attention to their location to integrate and enhance each piece of art in the most appropriate way.
The LED lighting system was tailored accordingly to achieve the best solutions thanks to the most innovative technology and the greatest design.
T&V Architects specified exclusive and durable materials, maximized the functionality of the space and offered several ideas before proceeding with the client's favorite vision.
Aesthetics and functionality meet to produce a conformable and luxurious way of living.
The client requested a type of flooring made out of coccio pesto and a specific mixture of natural materials that he saw during a trip to Italy. We accomplished the request and coupled a tailored-designed terrazzo flooring in the corridor.
The project comprises bedrooms, a walk-in closet, bathrooms, a corridor, and a living space.
The successful result was made possible by the engagement of our design expertise and project management throughout the completion of the work and the involvement of the best-skilled workers.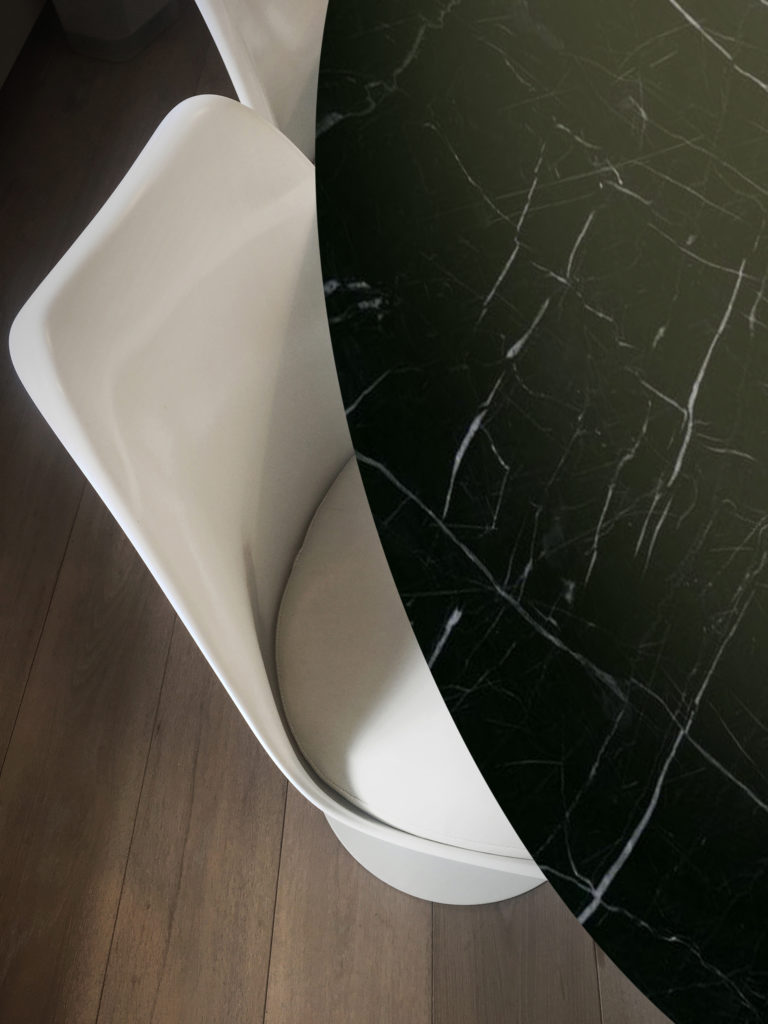 Design Team
Paola Tuosto, Lorenzo Vianello and Studio Sintaa