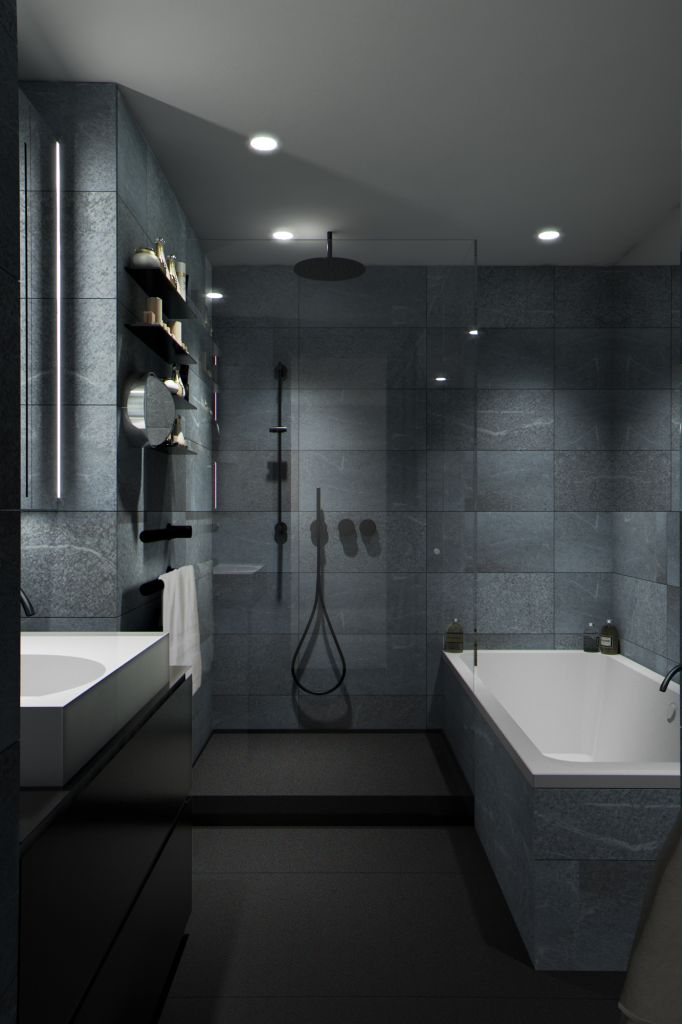 This is the case where high-end exterior and interiors built a perfect dialog.
The stone finish of the structure became feature element in the interiors and the louvres give a distinctive characteristic looking from inside to outside. Furniture as the sofa, carpet and timber floor finish contribute to achieve a perfect acoustic performance.
Different architectural elements, combinations of materials and style get a pleasant space where to live.